On the Eve and New Year's Day of 2011 a Tesla Roadster ran a course in the Imperial Valley of California and in so doing established a new World Record for Distance traveled by a Production Electric Car on only One Charge.
The final GPS calculation of miles traveled by a production electric car on only one electrical charge is 347.2 miles!
The GPS number is comprised of 52.7 miles traveled in the afternoon of December 31, 2010 and 293.5 miles traveled on January 1, 2011.
A small group of friends from Texas achieved this new record. The group calls itself Team VIN1000 and gets its name from its competition car which is the One Thousandth Car made by Tesla Motors.
Here are some pictures we took along the way: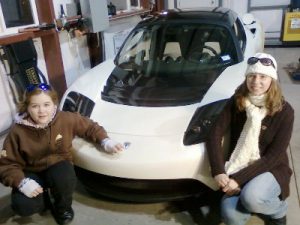 Driver, Teagen (on the right) and her little sister, Skylar.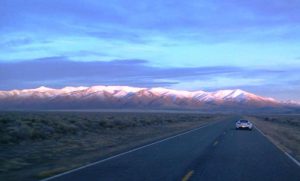 Our first location in Nevada, a long flat road.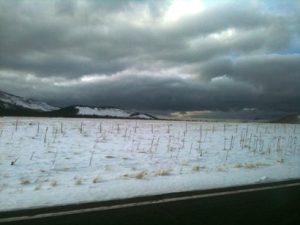 Then came the snow …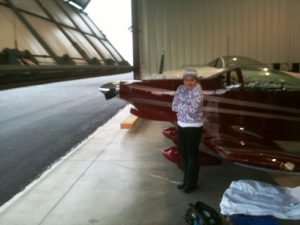 Close the door, it's COLD!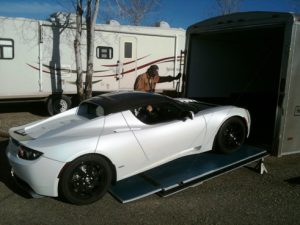 Casey (Driver & Crew) and Brad loading VIN1000 – Time to go SOUTH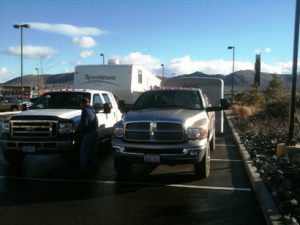 Brad's and Casey's trucks pulled heavy loads over icy mountain passes.
Our first day in southern California.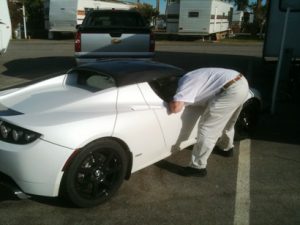 Brad checking out the readings. (actually the best picture of him)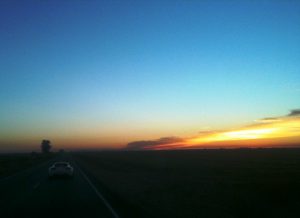 On location in southern California with an early start for the second day.
2hrs and 53.69 miles under our belt from the day before.  6AM.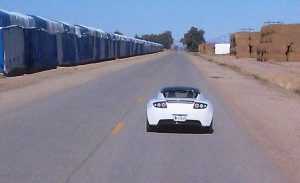 VIN1000 rolls on McConnell road between walls of hay bales …

… then past sheep in a field of cauliflower.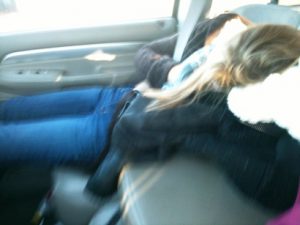 With 14 hrs. of driving that day, drivers slept between shifts.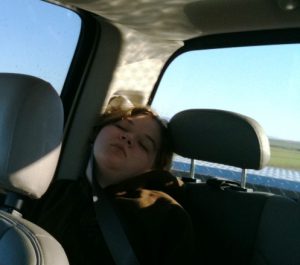 Some of the crew too!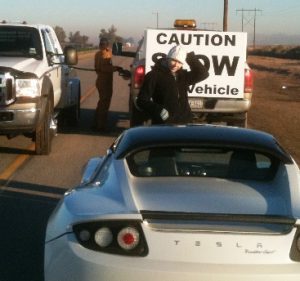 VIN1000 does not need gas, but the chase truck does!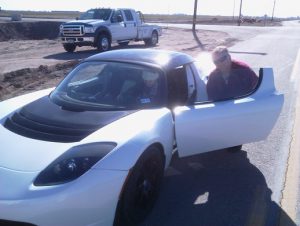 Teagen and her dad, Tommy – On the hunt for a new world record.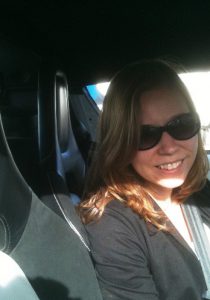 Change drivers every lap? You must be kidding! Can't I keep driving? This is fun!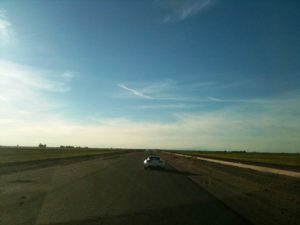 Long Day! Here it is afternoon already.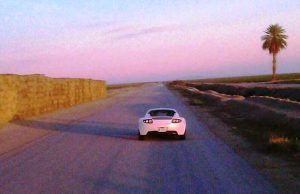 More Imperial Valley beauty!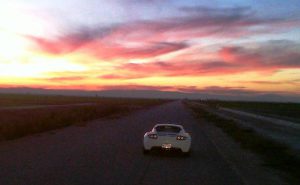 Rolling into the sunset, about to set a new world record!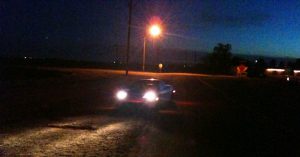 VIN1000 ran out of daylight, broke the old record, and still goes strong to 347.2 miles.
A new world record!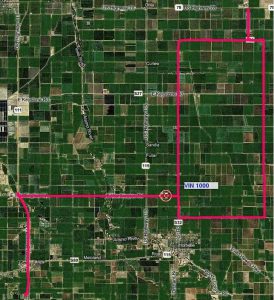 Our Course on the 31 Dec 2010 starting from the RV park for a total of 52.7 Miles.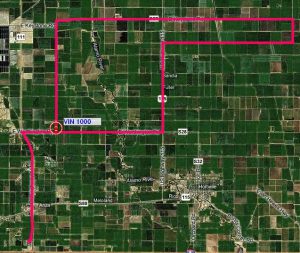 Our course on New Year's Day 2011 to complete the balance of 347.2 miles on one charge!!!